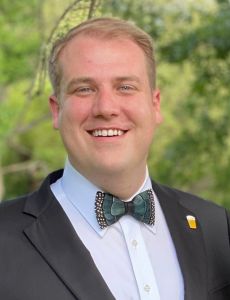 A couple of years ago, our Chamber went through some major restructuring, spinning off our economic development activities to a group that could dedicate their focus to that extremely important function.  That decision allowed the Chamber to focus more clear-ly on the business climate and quality of life in Jefferson City.  We even changed our mission statement to include a new word: "To BOLDLY pro-mote economic vitality." Our Chamber has recommitted to itself to be bolder; to be more engaged with its members and more active in finding solutions to issues in our community. This year we are keying in on two major issues: workforce development and housing.
Issues like these are not unique to Jefferson City.  Communities across the country are struggling to solve these problems, but it is the communities that find solu-tions that will prosper.  We are engaged with some of our largest business mem-bers, our Young Professionals organization, and educational institutions to study our avail-able workforce and identify gaps in availability, training, and attraction. We are confi-dent that with this information we can start to close some of these gaps. But if that plan is successful, one major issue remains… Where will people live?
Last year our community was in the running to receive some state assistance to help recoup some of the housing capacity our community lost from the tornado in 2019. We had a top-rated proposal, and the developments would have been a terrific first step in improving housing availability.  In the end, our city lost three projects that we desperately needed because of a per-ceived lack of community support. The purpose of my words today is not to rehash the debate on the proposals or to discuss the specific projects but to call attention to a simple fact: There is less housing available today than there could have been and it is due to lack of communi-ty support.  We need more housing. I can promise that our Chamber of Commerce is looking for more ways to bring our community togeth-er around this issue and to support projects that bring quality housing to Jefferson City. My ask of anyone who reads this article is to be part of a solution that brings more quality housing to Jefferson City. Opposition is easy. Find-ing a way to make something happen is BOLD.