Leadership Jefferson City has been a vital program at the Chamber for more than 30 years.  Over 900 people have graduated from this program and gone on to be active leaders within our community.
Leadership Jefferson City is designed to identify and motivate emerging leaders, and to develop their potential for community leadership roles by exposing them to the opportunities, realities, and challenges of the community. The topics of the eleven sessions included team building retreat with the history of Jefferson City, arts & recreation, diversity, education, health & wellness, industry, local government, media, state government, technology, and volunteerism.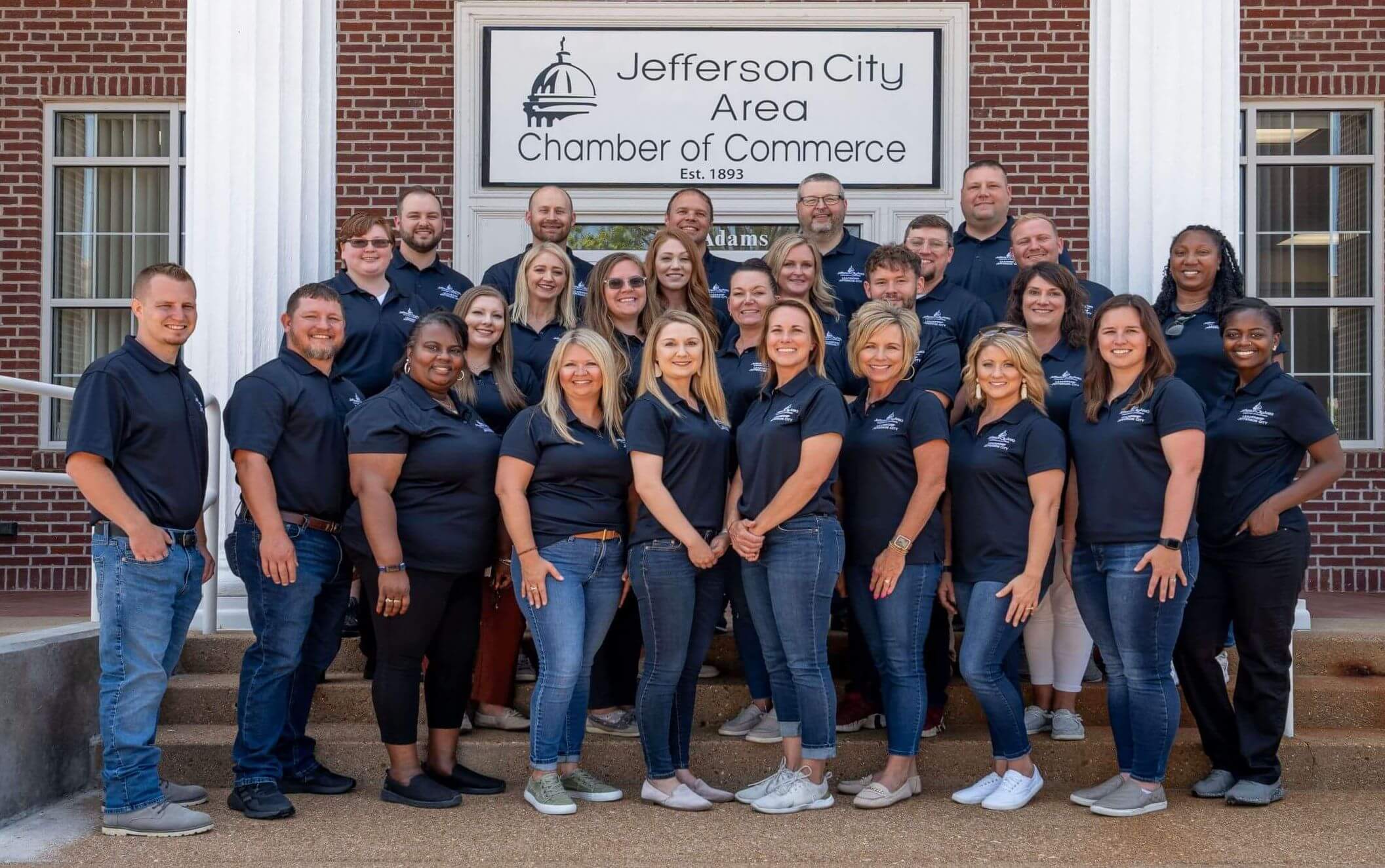 Class of 2023
2024 applications are now being accepting through January 5, 2024! After the application deadline date, members of the Leadership Jefferson City Steering Committee will review the applications and select the participants in mid-late January. Only 30 people are selected to participate in this six-month program.  Sessions start in March and run through August.
Apply for Leadership Jefferson City Class of 2024 online HERE or download the application HERE.
For more information, please contact Ashley Temme, ashleytemme@jcchamber.org or 573-638-3590.

2023 Leadership Jefferson City Sponsors: Align Chiropractic Clinic, Ameren Missouri, Bartlett & West, Capital Region Medical Center, Central Bank, City of Jefferson, Compass Health Network, GFI Digital, Hawthorn Bank, Hitachi Energy, Independent Living Resource Center, Jefferson Bank, Jefferson City Medical Group, Jefferson City School District, Learfield, Lincoln University, Mid America Bank, Missouri Hospital Association, News Tribune, RE/MAXX-Hank Vogt, Scholastic, SSM Health-St. Mary's Hospital, State Technical College of Missouri, and Zimmer Communications.